VIA - Building Management System
Via is a user-friendly building management system (BMS) application that enables you to operate your entire building. Set the desired room temperature, control lighting in individual rooms or throughout the building, close window shades, control the building's energy use … And so much more..
We deisgned the VIA aplication and its branding.

VIA is your perfect
building and energy management system.
It allows you to manage temperature, lights and shades. Individually programmed to your home it also enables several magical functions, like 1-tap-home hibernation to save energy.
While you can also easily open the gates of your garage,
VIA
will enable you to monitor your energy consumption, the CO2 footprint of your home or to take a peek into the engine room.
Your home in one app. Simple. Elegant. Intuitive.
Control and monitor: temperature, lights,
shades, AC, ventilation … Every device from anywhere.
Real time energy monitoring for immediate informed decisions, can save from 2% to 15% of energy.
Understand how your building is performing: monitor used energy, operation cost, CO2 footprint … VIA has the insights to improve energy saving in your building.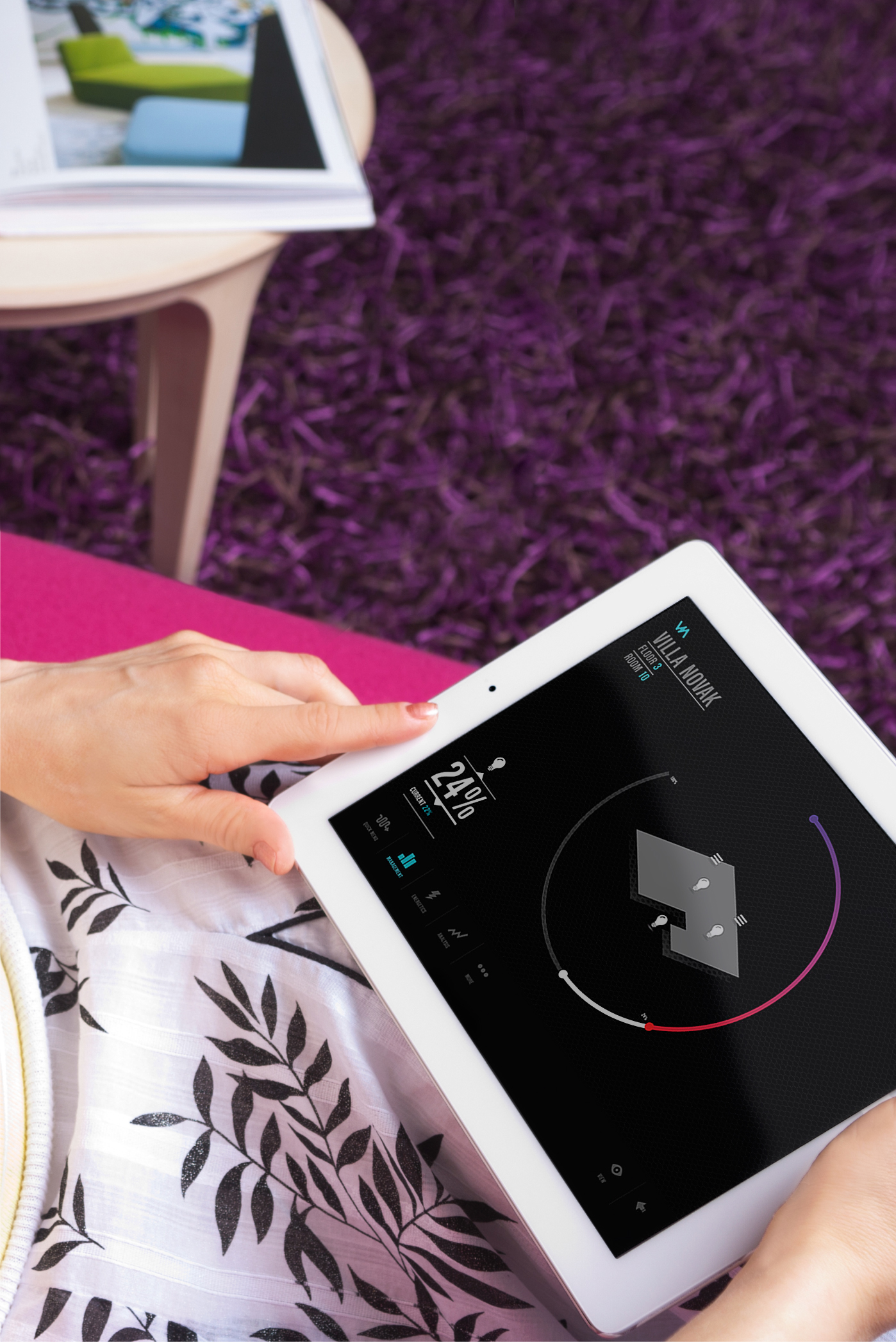 Predefined "1-tap" energy saving functions tailored to your building. Easy-to-use saving for anyone.
Get immediately alerted in case of unexpected faults. Tackle issues before they become problems.
SIMPLE, FAST, RELIABLE, SECURE
VIA has an intuitive interface and is easy to use. VIA is fast and reliable without compromising on the level of security.
You can try the demo app here.